Our price comparison engine finds the best offers for your old electronics.
Sell T-Mobile BlackBerry Cell Phones
?
How do I know my cell phone model?
To identify your phone, you can check the model number on the sticker under the battery or look in the phone's Settings app.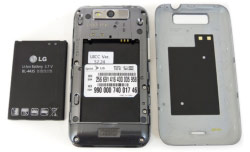 Model info can usually be found under your phone's battery.
Choose the T-Mobile BlackBerry Cell Phone That You're Selling